She is Suave, she is sassy and yes she is pretty. 'Kashmir ki Kali' is what girls who hail from Kashmir are popularly known but Jammu girls are no less. Though there is no term to address their beauty, we have encapsulated how you can tell a Jammu girl apart from crowd of hundreds. We're moody, we're annoying, we're gorgeous, we're kind, and we're absolutely fabulous. Here's why.
1.She loves to hog on Junk food, but she is an equally good cook
Move over Tarla Dalal Ji, hand me the chakla belan and see the magic. Don't agree much? Please head over to any girls point in Jammu (women colleges and convent school for that matter)
2. She is adventurous and fun loving.
The reason as to why she is crazy about long drives in Sidhra-Narwal highway. Loud music and a long-drive to Sidhra is every Jammu girl's getaway destination. She won't bother if she has a company or not.
3. She is judgmental and bitchy, but she is a beautiful soul too.
She will never address anyone with 'oye', 'sunn bey!', 'abey' .She is 'aap', 'bhaiya ji', 'uncle/aunty ji' type of girl.
4. She is a foodie
She doesn't ask for pirates or fortune. A plate of sanjay's or jonny's momos would suffice her date requirements. Gol-gappas from a roadside stall after a wholesome meal is must-have to suffice her taste buds.
5. Branded clothes are her best friends, but she can look equally pretty in traditional salwar Suit.
She is not after those big brands like Chanel or Dior (one because Jammu does not have any of these). She believes that beauty lies in simplicity.
6. She looks pretty even in uniform.
7. She is not plastic faced.
She is not much into make-up(We do not count a lip gloss and eye liner/kajal as makeup) .So you can trust her beauty and know that she looks the same even when she wakes up in the morning.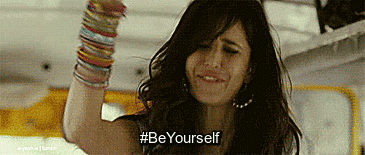 ALSO READ: How To IMPRESS a Girl In JAMMU
8. She is linguist.
She can speak her mother language (Hindi) very well along with the language her mother speaks (Dogri, Punjabi, kashmiri, poonchi
).So you will never have any communication gap with her.
9. She is chilled out as hell as long as you are not a roadside romeo.
She would really help you out if you ask her 'Excuse Me! Ye Monica Super Market Kahaan padaa' as long as you are not standing right in front of it and asking for the address. She can gauge a man's intention in a giffy and if things seem fishy, she knows what to do.
10. She is a great host
Owing to her seeds sown in culturally rich soil of Jammu and Kashmir, she is well cultured girl with respect for elders and empathy for everyone.
11. She is a Daddy's girls
We love going for long drives in our daddy's Honda or Skoda, but in an urgent situation we don't mind stopping the auto-wale bhaiya. Plus they have an uber-emotional bonding with their Daddys.
ALSO READ: This is Jammu's First Impression
12. She loves to ogle at the cute guy who just passed by
Oh yes! We will keep staring at you, if we find you cute. Signal enough?
 13. She loves to talk
There can never be a boring moment with them around for they love to talk and can spin tales effortlessly.
14. She has a great sense of Humor
She is smart and Sarcastic and to top it off she has a great memory. She would remind you of what you did last summer but in a funny, intelligent manner. She even knows how to tackle a sarcastic remark that comes her way. Like a pro indeed!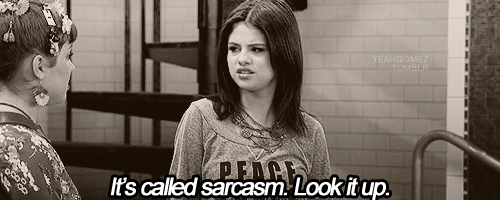 ALSO READ: Don't let the police scare you! KNOW YOUR RIGHTS against detention
15. She has a Beautiful Smile
If smiles could kill, a Jammu girl's smile will top the list.