JAMMU: At least one person was killed and over 30 others injured on Thursday in a powerful grenade attack that took place at a crowded bus stand in Jammu city, Jammu and Kashmir.
Mohammad Sharik, 17, a resident of Hardiwar in Uttarakhand, who was among 30 people brought to the hospital, succumbed to splinter injuries in the chest, the officials said.
Following the attack, 12 people have been detained by the Jammu and Kashmir Police and one of them is suspected to have carried out the attack, as reported by Zee News.
Six of the injured are in critical condition. The injured people have been rushed to Jammu's Government Medical College and Hospital. The blast occurred at around 12 noon.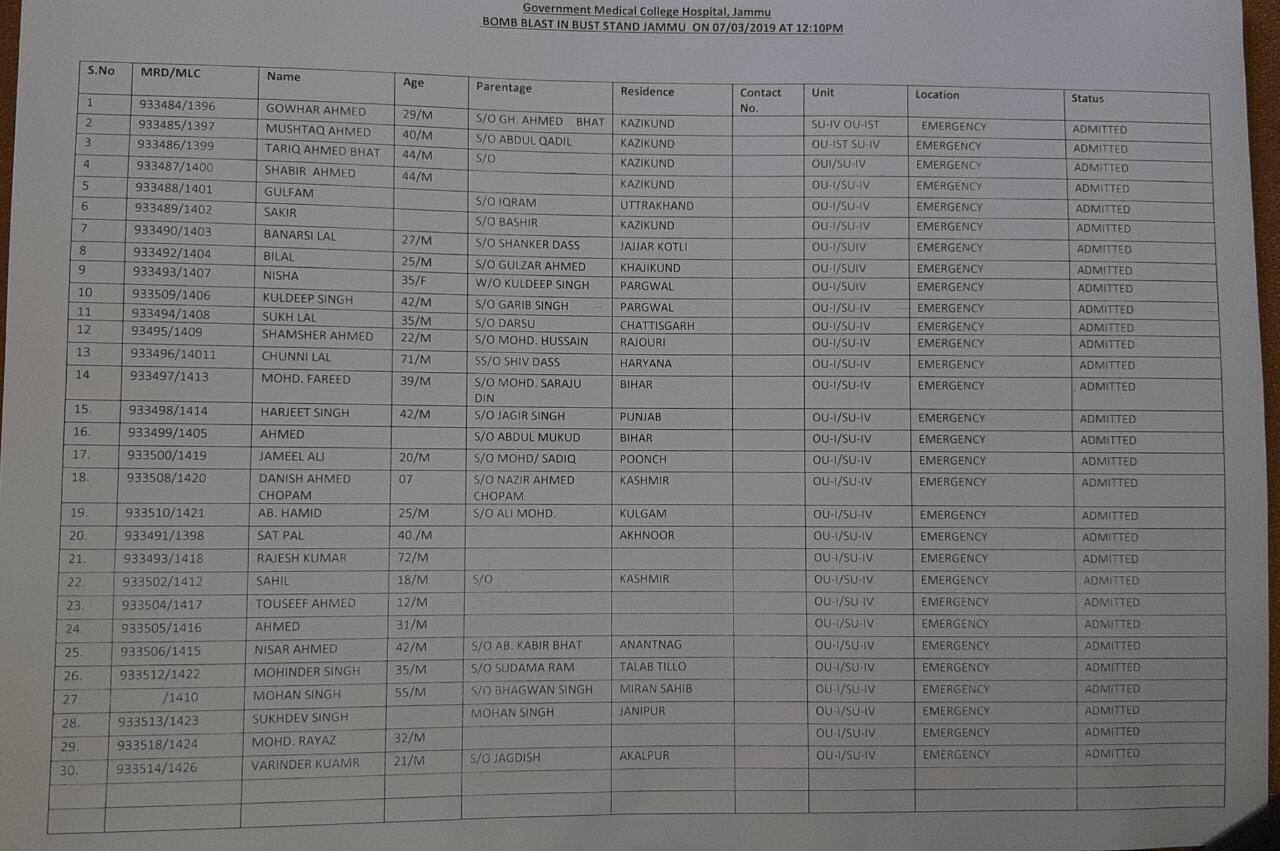 "It seems that the grenade was brought from outside and rolled under the bus," said MK Sinha, the Inspector General of Police (IGP), Jammu. The grenade reportedly went off under the bus, resulting in the shrapnel being contained to a smaller area, said the police.
The scene of the blast along BC Road has been sealed off by police. Police have launched a massive hunting operation, with sniffer dogs and forensic experts rushing to the spot.
The blast created panic among the people. Eyewitnesses said that a powerful blast took place and they were shocked to see people lying in the pool of blood.