Lohri 2018 Special : 8 Things You Need to Know About Lohri
Lohri is here and we can't wait to indulge our winter food cravings by gorging on all dishes of the delicious festive fare. As we all know, the festival of Lohri is all about getting together with family around the holy bonfire post sunset, dancing to the beats of the dhol, and enjoying a scrumptious feast. Foods like til (black sesame seeds), gajak, gur (jaggery), peanuts and popcorn are fed to the fire as part of the harvest ritual. This festival is celebrated with great fervour across India, even though it is typical to Punjabis. Lohri is linked to Winter Solstice – the shortest day and the longest night. It, in fact, marks the end of winters and the onset of spring. Lohri is the festival dedicated to the Gods of Sun and fire. Celebrated every year on the 13th of January
Here are 8 things you probably didn't know about Lohri:
1. The Meaning of Tilohri
Lohri actually comes from the word 'Tilohri' i.e. 'til' meaning sesame and 'rorhi' meaning jaggery/gur. Eventually, the festival was just referred to as Lohri. These two traditional foods are associated with the festival as "they are both believed to cleanse the body from within, bringing renewed energy for the new year," says Dr. Manoj K. Ahuja. That's why foods like jaggery, gajak, til ki chikki are offered to the fire as a way of paying gratitude to nature's bounty, and also eaten on this day.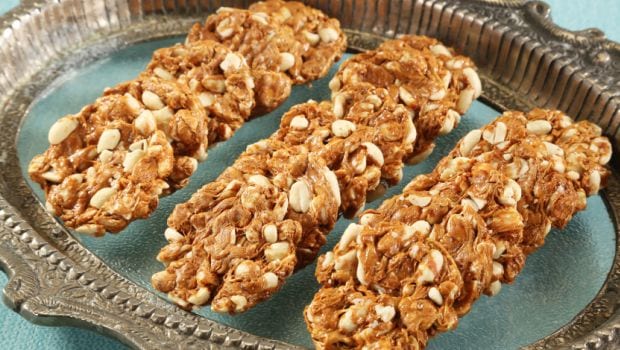 Gajak and til ki chikki – staples during Lohri
2. The Significance of the BonfireWondering why the act of feeding food to the holy fire assumes great significance on Lohri? The bonfire symbolises Lord Agni, the God of Fire. That's why people offer various kinds of food items to the fire to seek blessings, prosperity and happiness from Lord Agni.
3. Walking Around the Fire
It is believed that if one walks around the fire on Lohri day, one can expect miracles to happen.  It bears a message that is universal in every sense. Many devotees of Lord Agni thus believe that their prayers and concerns will receive an immediate answer, and things will change for the better.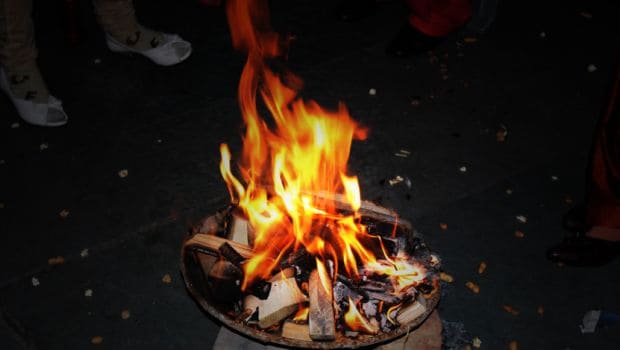 The emblem of the festival – bonfire
4. Exchange of Gifts
Lohri is also the time when gifts are exchanged among family members as a token of love and respect. "Every year, one day before Lohri, I go and give gifts to my daughter-in-law's family. This includes gifts, a basket of fruits, sagan, gur, dry fruits, revri, gajak, mithai, the works," says Home-Chef Subhash Bala Kher.
5. Farmer's New Year of Harvest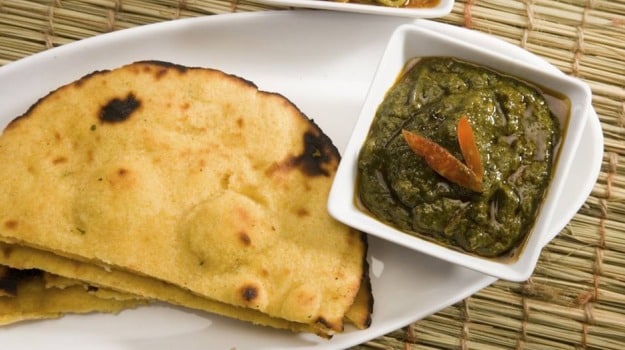 Sarson ka saag along with makke ki roti – the quintessential meal
7. Goodbye Winters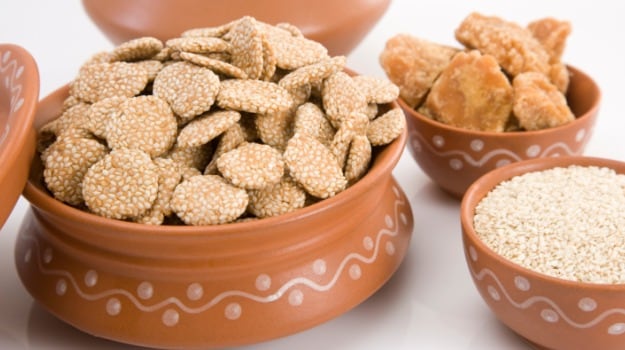 Sesame and jaggery laddoos
8. The Importance of First Lohri for Brides
"The first Lohri a bride celebrates with her husband's family is considered very special. The newlywed couple are presented with gifts and showered with love," adds Home-Chef Subhash Kher. As a new member of the family, the bride performs Punjabi gidda around the fire and receives blessings from elders. It is believed that the bride will bring success to her new family through her own good fortune.
Courtesy : NDTV Food